ON-BODY INJECTOR DEFINITION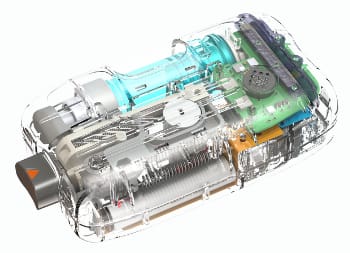 On-body injectors, also referred to as "wearable injectors" are drug delivery devices that are applied directly to the patient's skin, normally in the abdominal region or the back of the patient's arm. These devices may be designed to deliver a single subcutaneous dose of drug or biologic (a "bolus" injector) or a programmed dosing schedule.
In the case of a patch style insulin pump or "patch pump," a specialized form of on-body injector,  the device is designed as a durable device where the primary container can be either refilled or replaced.
On-body bolus injectors, provide two primary benefits:
The patient can return home after a procedure like chemotherapy wearing the on-body injector. After a prescribed waiting period, the device automatically administers a therapeutic that promotes the production of white blood cells to support their immune system. Without the on-body injector, they would have had to return to the hospital.
In the case of some biologic drugs, due to the increased dose volumes required, a traditional syringe injection is not practical. The on-body injector administers the dose at an appropriate flow rate, or as a series of smaller doses, to avoid pain and prevent swelling.
These benefits have the potential to control healthcare costs and improve convenience for the patient.
ON-BODY INJECTOR DEVELOPMENT TECHNICAL CHALLENGES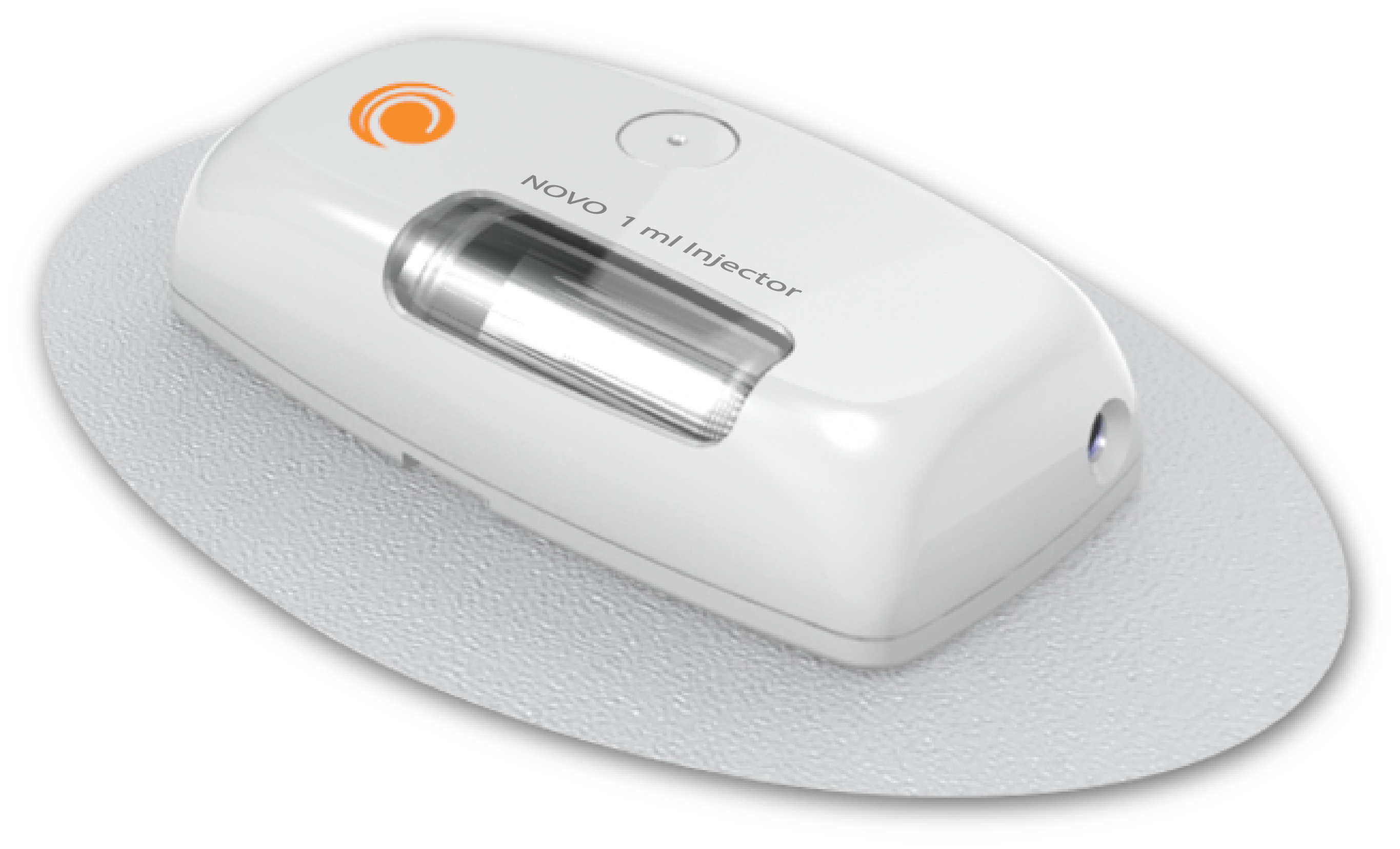 On-body injector development requires specialized knowledge of mechanism design, material selection, manufacturing processes, and relevant regulatory standards. The electromechanical design is complicated by the need for miniaturization, ingress protection, shock and impact resistance, mechanism complexity, verification of dose delivery, cost constraints, and usability requirements. The primary container and fluid path must be designed to accommodate the aseptic fill and finish process and to remain a closed system until the drug or biologic is delivered. Power management is a key concern to minimize the energy storage required to operate the drive mechanism, sensors, and error condition indicators.
ON-BODY INJECTOR PLATFORM DEVELOPMENT FOR UNILIFE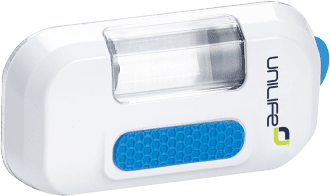 NOVO developed an on-body injector platform design with Unilife Corporation that included 3 ml and 5 ml devices capable of delivering biologic drugs with a range of viscosities. The devices were marketed as the Flex Therapy® and Precision Therapy® Wearable Injectors.
Features included dose delivery schedules set in firmware on the manufacturing line, automated soft cannula insertion and retraction mechanism, occlusion sensing, dose delivery confirmation, and a novel fluid path that facilitated manufacturing in automated, aseptic fill and finish lines.
NOVO made further contributions to Unilife's Imperium® insulin patch pump. Additional experience in on-body injector development includes next-generation technologies for pharmaceutical companies.
LET'S TALK ABOUT YOUR PROJECT
If you are a device company that needs help developing an on-body injector device or platform, or, if you are a pharmaceutical company that needs to develop a proprietary injector for your small molecule or biologic drug, NOVO is standing by to support you. We can contribute at any stage of device development or take on the entire project. Contact us here to start the ball rolling.
More Medical Device Case Studies