IN-HOUSE ENVIRONMENTAL AND PERFORMANCE TESTING IMPROVES PRODUCT RELIABILITY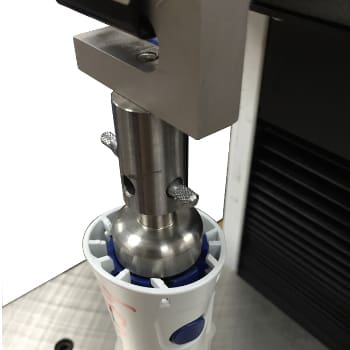 Our on-site product testing lab, equipped with electronic test and measurement tools, environmental chambers, and metrology systems, improves the quality, efficiency, and speed of our product development efforts.
On-site Product Testing and Measurement Tools:
NOVO maintains a well-equipped environmental, performance, materials, and reliability testing lab for product testing. Onsite test and measurement capabilities accelerate product development cycles by allowing us to incorporate screening tests and characterization tests early in the program. Onsite environmental testing infrastructure a allows us to explore design margins through temperature and humidity testing and various additional stress and life test protocols.
Having test facilities on site allows us to implement testing programs early so that progress towards meeting product requirements can be tracked throughout the program. Formal verification testing can be performed for incorporation into design history files and regulatory submissions. Our testing capabilities are the third leg of our infrastructure, along with our in-house rapid prototyping and CNC machining capabilities.
We invite our clients to visit our facility to learn how we use our testing infrastructure, as well as the rest of our physical infrastructure, to compress schedules, reduce costs, and ensure reliability.
SELECTED TEST EQUIPMENT AND FACILITY INFORMATION:
2,000-square-foot test lab area
Walk-in and reach-in environmental chambers
Programmable ovens
Multi-channel data acquisition systems
Instron programmable tension and compression tester
Optical inspection and CMM metrology
RF spectrum analyzer
Biconical antenna
Laminar flow hood
Sectioning saw
Custom test protocol and fixture development
High-magnification video microscopy
Test reporting and statistical analysis
SPL, I&V, temperature, force, and torque meters/probes
Flow and leak testing