DEVELOPING A CUSTOM GOLF CLUB HOSEL CRIMPER
THE CLIENT'S NEED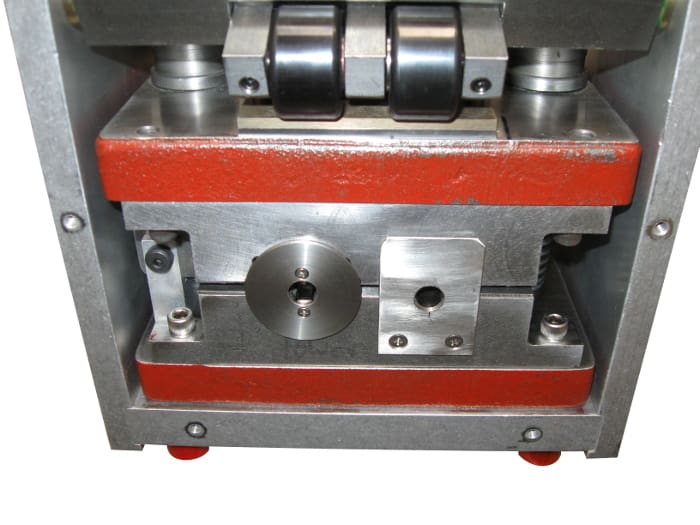 A leading sporting goods provider had a production problem and no resources or time to resolve it in house. Golf club putter heads and shafts are assembled with an adhesive but have no built-in alignment features. A change in product specifications dictated a new alignment scheme, making the client's existing curing fixtures obsolete. The company needed a way to temporarily maintain head-to-shaft alignment during the curing of the adhesive following an alignment process step.
THE TECHNICAL AND DESIGN CHALLENGES
The method had to fixture the club head to the shaft securely enough that it would not move axially or rotationally during normal handling while the adhesive was curing. The method had to create a predictable interference fit despite somewhat loose manufacturing tolerances on the hosel OD. The assembly tooling could not leave any visible marks on the club head or shaft, and the design had to be suitable for transfer to offshore manufacturing.
THE ENGINEERING BEHIND GREAT PRODUCTS
A compressed air-driven crimping fixture was developed that produced a predictable interference between the hosel and the shaft that was more than adequate to resist rotation or translation during handling while the adhesive cured. No curing fixtures were required. This simple tool required no software or electronics, and did not require highly skilled operators. It produced higher yields and throughput during factory acceptance testing, and the client subsequently ordered a number of duplicates for their onshore and offshore production operations.
More Custom Equipment Case Studies