NOVO Engineers provide support for youth robotics competitions, like the First Robotics programs, as a way of sharing their engineering expertise with students and introducing them to the process of innovation.
About First Robotics
Mission Statement
The First Robotics mission statement is "To inspire young people to be science and technology leaders and innovators by engaging them in exciting mentor-based programs that build science, engineering, and technology skills, that inspire innovation, and that foster well-rounded life capabilities including self-confidence, communication, and leadership."
Everyone can get onboard with this mission and NOVO's engineers are no exception. For years, they have been volunteering their time as mentors to various youth robotics competitions.
First Robotics Competitions
First Robotics goes about achieving their inspiring mission by organizing three annual competitions:
First Lego League (FLL)
This competition is open to kids 4-16 years old. They build robots from Legos and program them with Scratch or Python type programming languages.
First Tech Competition (FTC)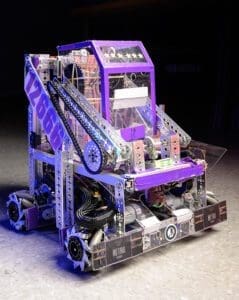 This competition is open to kids from 12-18 years old. They generally begin with a kit that includes an aluminum chassis, electronics, and motors. From there, they are on their own. Programming is done in Java Script.
First Robotics Challenge (FRC)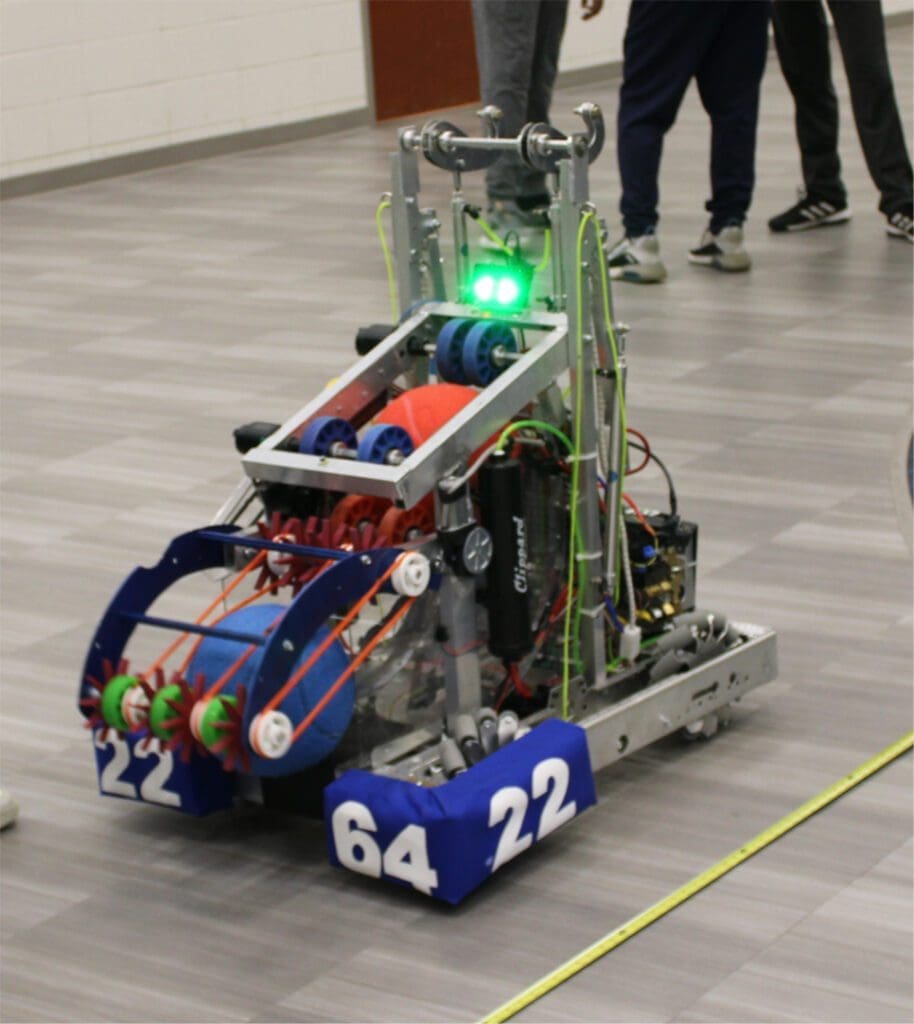 This competition is open to high-school students from 14-18 years old. The robots are larger, more powerful, and more complex. There is more design freedom in this class. Older students are expected to provide leadership and coaching to the younger students. The California chapter of First Robotics refers to the FRC competition as a "varsity sport for the mind," in which, "the excitement of sport is combined with the rigors of science and technology."
Strict rules govern the competitions to ensure fairness and to encourage the spirit of "friendly competition." For example, in the FRC competitions, students have six weeks to build and program their robots. The technical challenge is increased by splitting each match into two periods, one in which the robot operates autonomously, and the other in which the robot is teleoperated. Students participate in engineering, fund raising, and marketing activities to create an experience that is close to "real world" engineering in a commercial enterprise.
Global Impact
Per the First Robotics website, First Robotics is the world's leading youth-serving nonprofit advancing science, technology, engineering, and mathematics (STEM) education. During the 2021-2022 season, including all three classes of competition, 534,000+ students participated in 27 countries, and there were 252,000 mentoring roles. Historically, 81% of First Robotics alumni declare a STEM major by their fourth year of college.
The popularity of these events speaks volumes about the universal appeal of the First Robotics mission. It's easy to understand why both engineers and non-engineers get excited about becoming mentors for local teams.
Open Source Movement
In keeping with the spirit of friendly competition, teams embrace the open source movement. They make much of their design and programming materials available to the public, and to provide useful resources for future teams. The Wayzata team's GitHub repository is an example. Learn more about the Open Source Movement here.
NOVO's Support for Youth Robotics Teams
NOVO engineers have been mentoring Minneapolis youth robotics teams for over ten years, and San Diego teams for more than seven years.
The current Minneapolis team is Trojan Robotics at Wayzata Hight School. Their robot for 2023 is called "Eve," which is a reference to the movie Wall-E. They are supported by NOVO Engineers Nate Peterson and Rob Simon from NOVO's Minnesota office. Their team number is 2264.
The San Diego FLL team is the "Brick Brainiacs," team number 53213. The FTC team is called "Retro Robotics," team number 12666. Both teams are supported by Kevin Bokelman from our San Diego office. Retro Robotics won the "Design Innovation" and "Inspiration" awards for their robot.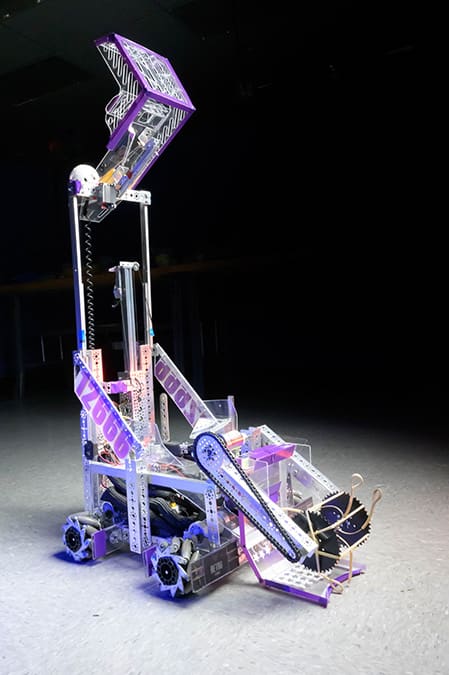 One of Kevin's comments about his experience, when asked about the technical aptitude of the students, was, "It varies widely. Where the kids have had a technical parent or other influence, their aptitude is pretty good. If not, there is a steep learning curve. Attitude in this arena is absolutely critical. I could take a kid who knew nothing but was hungry and curious and make them a highly productive member of the team. Where they shine is creativity. The ideas the kids would come up with to solve problems were wild and where they could be guided slightly through the application of critical thinking, their final solutions defied expectations."
NOVO has a strong culture of mentoring wherein senior engineers provide guidance and share their knowledge with junior engineers. According to Kevin, it was natural to extend his mentoring scope to student teams when his own kids got involved in First Robotics competitions during high school. He witnessed how empowering it was for the students to design, build, and compete these complex robots and the experience inspired him to continue mentoring even after his kids graduated. Kevin also stressed that the limiting factor in the growth of the First Robotics programs is the availability of coaches and mentors (hint, hint).
Rob got involved as a mentor for the team his oldest son was on over ten years ago. For him, it was a way to share his life long fascination with all things mechanical. Nate originally got involved at Rob's urging. For Nate, it was a way of passing on his programming and electronics skills. The enthusiasm of the students, as well as the opportunity to work with the community of accomplished mentors, keeps him involved. Nate pointed out that regardless of whether students choose to go into an engineering program in college, they develop valuable collaboration and teamwork skills while working on complex technical challenges in a competitive environment.
Competition Results
This year, during the Regional Finals, Trojan Robotics ranked 3rd after the Week 1 competition, and 1st after Week 4 competition. We have high hopes for Charged Up and the Trojan Robotics team in the upcoming finals…
Summary
The success of the First Robotics organization is a great example of how an inspired vision, thoughtfully implemented, will resonate with people. Youth robotics programs instill the principles of collaboration and knowledge sharing with others. For many students, this is their first experience with the process of designing a solution, building it, and then participating in a competitive event. NOVO is proud of the generosity our engineers have shown in volunteering their time and skills to support local youth robotics teams.
San Diego Robotics Images
Minneapolis Robotics Images
---