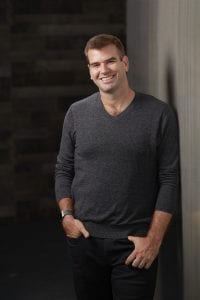 NOVO Engineering is pleased to announce the promotion of Jeff Johnson today from the position of Lead Systems Engineer to Chief Technical Officer (CTO). The CTO role is fundamental to NOVO's commitment to providing the highest quality design and development engineering services, and is at the heart of our product development process. Jeff's unique combination of technical breadth and leadership qualities made him a perfect choice for the role, so much so that recruiting from outside was not even considered.
Jeff earned a Master of Science in engineering from Northeastern University in 2005. Shortly thereafter, he joined NOVO Engineering as a mechanical design engineer. NOVO is a non-traditional environment for a newly-minted engineer: fast-paced and demanding. Most of Jeff's colleagues were much more senior in their experience, and he was constantly faced with the need to acquire expertise in new technologies with each new project. While the culture at NOVO was, and is, friendly and supportive, it still takes a unique engineer to be comfortable with these conditions.
NOVO's CEO, Dan Kline, recalls an incident early in Jeff's career at NOVO. Jeff had been paired up with an older, self-trained engineer who had spent the majority of his career as a tool maker and was notorious for being gruff and intolerant of fools. After he had worked with Jeff for a few months, Dan asked the senior engineer his opinion of Jeff's aptitude, fully prepared for a harsh assessment. When he got the response, "Don't let this one get away," it was clear Jeff had a bright future at NOVO.
After thirteen years at NOVO, Jeff has gained a reputation among his peers and with our clients for his ability to bring complex medical device programs from concept into production. His expertise spans electro-mechanical, firmware, and software, as well as the regulatory environment for modern, connected devices.
NOVO looks forward to the future with Jeff in a role of broader responsibility.
---