WATERPROOFING, DUST-PROOFING, AND SHOCK-PROOFING OF ELECTROMECHANICAL DEVICES
Wearable devices, custom automation for industrial applications, and outdoor products all require some level of product ruggedization, such as waterproofing, dust-proofing, or shock-proofing.
WATERPROOFING AND DUST-PROOFING
The level of protection required is specified by referring to the IEC 60529 standard for ingress protection and designating an IP code (IPXX). NOVO has implemented IP codes up to IP68 (dust-tight and water-tight beyond 1m of submersion) on electronics controllers and medical devices, as well as industrial or lab equipment. Sealing a device to meet the required level of ingress protection gives rise to a number of technical challenges, including: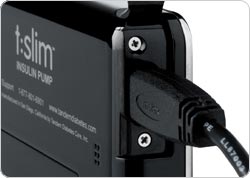 Implementation of audible warnings
Operation of the user interface controls (e.g., switches or dials)
Sealing of external electrical and signal interconnections, such as cable connectors
Temperature effects within a sealed compartment
Practical quality control measures during manufacturing
An aggressive ingress protection requirement will drive design decisions, in particular around the enclosure, user-interface features, and cable interconnects. Encapsulation methods for the electronics may be required, as well as engineered seals between separate components of the enclosure.
SHOCK-PROOFING
Many of the products that NOVO works on, particularly handheld electronic devices, must be designed to withstand shocks of different levels. These shocks may be generated during normal user handling and transportation, or by accidental misuse, such as drops. In some cases, internal company or external industry standards (such as IEC-60601) may specify shock immunity levels required to obtain regulatory approval.
NOVO works with customers to understand the shock testing requirements early in the design phase and designs in a variety of features to help meet these requirements. These features include intelligent enclosure designs and material choices, internal supports for high-inertia components, and the use of cushioning and damping materials for shock isolation.
Shock loads are estimated using hand calculations and, if possible, using simulation with SolidWorks, before they are finally verified using instrumented devices or on programmable shock platforms. This systematic process enables NOVO's designs to perform predictably after they are released to end users.
Read about NOVO's work on an outdoor video display with IP6 rating.