COMPLIANCE BY DESIGN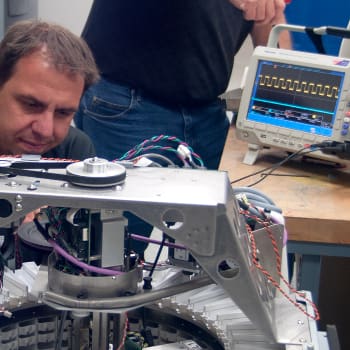 NOVO's team is familiar with world-wide EMC standards and has successfully shepherded many products through the EMC compliance process. Features required to pass regulations are included even in early designs. Simulations are used where possible and prototypes are screened early to ensure that any issues are detected and corrected. The basic screening equipment, including an RF spectrum analyzer and a biconical antenna, is available on-site. NOVO then works closely with local Independent Test Laboratories (ITL) to obtain formal certification.
We have designed a variety of consumer and medical products, as well as industrial equipment that complies with standards such as IEC-60601, CE, UL, FCC and SEMI.
Planning for EMC regulatory compliance, including careful consideration of susceptibility, radiated emissions, and ESD protection, is baked into our product architecture and detail design processes.