In 2003, Dr. Rajan Ramaswamy and Dave Petersen joined a small consulting firm in the San Diego area called Dan Kline Engineering, LLC (DKE), bringing with them a wealth of product development and management experience at top-tier product companies. Along with DKE founder Dan Kline, they shared a vision of gathering the best engineering talent available, giving them all the development tools they could wish for, and making an unprecedented level of innovation and product development experience available to product companies. DKE became NOVO Engineering, Inc. in January of 2004 as the vehicle for the new partners to realize their vision.
OUR BUSINESS FOUNDATION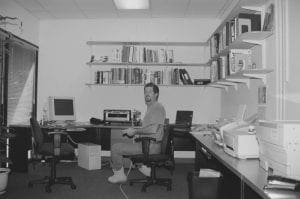 NOVO spent its early years developing a uniquely engineering-centric company focused exclusively on developing the very best implementation of a set of product requirements. We implemented a product development process built on our exposure to the methods of top product companies, industrial design firms, and other engineering consulting businesses. This model, combined with the extensive experience of our engineering team, has ensured consistently successful execution of contract projects for our clients. In 2008, after playing a key role during NOVO's formative years, Dave Petersen retired and his ownership interest was purchased by the remaining partners, who continue as the owners and active managers of the company.
OUR CONTINUED GROWTH
Since 2004, NOVO has grown by a factor of 10 to more than ninety full-time resources. A second office was opened in the Minneapolis area; additional expertise, infrastructure, and capabilities have been added, and new markets for our services developed. Today, even though NOVO can claim some of the world's most successful product companies as clients, we continue to be relentless in our efforts to improve our services and provide even more value to our clients. We live by the belief that you're only as good as your last project, and we're proud of the fact that we provide a place for the best engineers to do their finest work.